Happy New Year!
I know, I know. Please don't give me any shade. There have been no new blog posts for quite some time. I promise to change that! Don't kill me! In 2019, I am adopting consistency. So, here goes!
T
New year, new me, right? New year, new relationship? Well, I have been there. I remember one year, I was like, "this is it"! Its my year to meet my man, my husband, my soul mate. I was claiming it in the name of Jesus! I joined two well known dating sites. The first one resulted in me canceling my membership in 17 hours. I literally saw every man I had ever dated since junior high on the site and I refused to have any parts in that. It was also creepy. I was thinking, "wow, this is my dating pool? What the hell? Its a graveyard of boyfriends past." The second site claimed to be Christian based, but, was full of creeps. Chile, I closed the laptop realizing, this wasn't how I was going to meet him.
Now, that's a page of my story, but, as you know, that's not how my story ended. There's hope! And so much fun to be had. Once I took a step back from trying with all my might to meet someone, dating actually became a fun way to meet new people and an easy way to eliminate who I was not clicking with. When done the right way, dating should be healthy and fun. If not, what the hell? Let's dig in..
Have fun! Not too much fun, though..
Is he a Christian, attractive, does he smell good? Is he funny with a great job or business he owns? If you like him and there are no weird vibes coming from him over the phone or when you have seen him around in person, do it! Go on the date if he asks.
But, lets say you like him, but you also like Peter who you've been on 3 dates with as well who you are still hanging out with. Go! Have fun and get to know people. Make friends if that's the season you are in. But, here is where I caution you not to have too much fun. If you are dating and having sex with multiple people. Slow down. Be extremely cautious, especially if you desire marriage in the future. Devon Franklin says "recreational sex past a certain age is like recreational heroin". Author Tracy McMillan even says this is why many women aren't married. As you repeatedly experience that oxytocin release with multiple partners you are creating soul tie after soul tie with man after man. As much as we can say, its casual and consensual, we are sending a message to God, the world and these guys that we are not to be claimed with a ring, we just want to have a good time. Stings a little, but, I only speak the truth in love.
2. If you don't like him, STOP.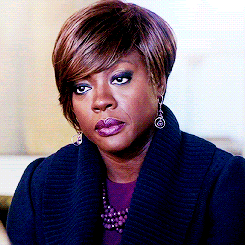 I don't know how many times myself or my friends have continued to date guys we don't really like. I'm laughing as I type because I remember a guy who I truly didn't care for. I wasn't at all attracted to him, he was a bit odd, awkward and he was always bugging me! I knew he liked me in a romantic way, but, I continued to go out with him because he enjoyed going to nice restaurants (I know, shallow, right?). Anyway, the second he tried to kiss me, hold my hand or put his hand on my knee, I was near vomiting. I found him revolting, Chile.
All of my girlfriends were doing this. We had that annoying guy who made us cringe when we saw his text or call come through and we never did anything about it but, continue to oblige him with dates! The whole thing is hysterical to me! Why do we do this? I can say from experience that whenever this happened, I was either lonely, hungry, bored, in need of something from these guys (steak dinner, accessories, cash, etc.) or all of the above. Hey, listen to me clearly. That's not OK! If we don't like someone, end it. Its that simple. No need to go on anymore dates just because. No need to prolong the ultimate end where you ghost the poor fellow because someone more interesting likes you now, sis. Date in a healthy way and be honest with him that you don't feel the same way about him. I know that conversation is difficult, so, I also told guys that I wasn't dating right now and I hope they understood. Make yourself clear that the romantic interest is about a zero.
I believe in sowing and reaping. If we sow positive and respectful dating practices, eventually we will reap them. Just be honest! We surely don't like when a man uses us and strings us along, so we cannot practice the same qualities because we know exactly how that feels.
3. Do not, I repeat, do not ignore the red flags!
This is actually the easy part that we all seem to make a little to hard. This is the where the selection process begins and the good qualities and non negotiables are made extremely visible. Here is where the men who are wrong for us begin to eliminate themselves by exposing qualities and behaviors we have no desire accepting. For example, he tells you on date number two that he still lives with his ex because, its complicated and they are focused on raising their kid together to not confuse the baby. Is this A) A red flag or B) an endearing quality of his to "focus on keeping his family intact" in the meantime ? You tell me.
OK, I'm going to pray and fast that you chose option A. See how easy that was? That simply means he's not the guy for you. No need to linger and try to get him out of that house with his "ex". Let him know that you are not going to be able to date someone that obviously appears to be in some type of current relationship as that is not the standard you have set for yourself. Don't go back and forth about it, don't allow him to tell you he will be out soon. Just end it. That's it. Wash you hands, move on. Deuces. Why take on a project when God is trying to get the love of your life to you? If the future love of your life happens to show up, you sure don't want to be seen with this clown. I'm just asking you to allow red flags to be what they were meant to be, an aid in the elimination process. You'll be glad you did!
But, most of all, keep working on you! You are dope! You have so much going for you. Maybe you have a few wounds from your past, but that's nothing God and therapy can't heal. Be so whole and complete that you only attract the same. Do the work on you and God will see to it that you have the compatibility in your partner you've been praying for.
Remember to subscribe and share! Let me know what you think! Until next time, Lovers!